Paul Westbrook
My story……
At the age of 16, I was completely blown away when I played drums in my first recording session. The artist was Jimmy Luke, singer & guitar player formally with Ronnie Hawkins and the Hawks.
The producer of the session was Conway Twitty in his studio in Marianna, Arkansas.
Many gigs and years later, I opened a studio in Cleveland, Mississippi called LinDan Studio. I recorded Blues and Rock 'n Roll bands from all over the South. After a while, I took on a partner (David Baskind) and with his equipment we were in high cotton. I then had a chance to go on the road with many different groups playing clubs six nights a week all through the Midwest.
After a couple of years, I settled down and owned and operated a franchise Bar-B-Q business in Meridian, Mississippi. As a hobby, a friend (Larry Poynor from Las Vegas) and I opened a four track studio where I recorded many Blues and Rock bands including Steve Forbert and Cotton Rock. I saw Steve years later on the David Letterman Show. Also while in Meridian, I met Paul Davis, a great songwriter and singer. He had a couple of hits with Marie Osmand ("Meet Me In Montana" & "Sweet Life").
A couple of years go by and I move to Mission, Texas and went to work for Falcon Records (Arnoldo Ramirez) in McAllen, Texas. They sent me to RCA Studios in Chicago and had me purchase equipment and install it in their empty building on Bentsen Road (now Pro Sound Studio owned by Groupo Duelo). I recorded many Tejano artist such as Sunny Ozuna, Carlos Guzman, Freddie Fender, Laura Canales, Noe Pro, Los Fabulosas Quarto, Los Unicos, Country Roland, Lydia Mendosa, Los Alegres de Teran, Quatetos Cantu, Paulino Bernal, Tortilla Factory, Steve Jordan, and many more.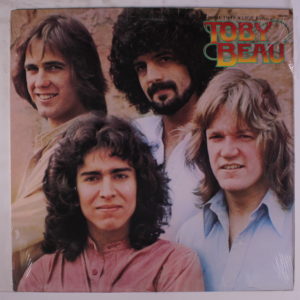 During the time I worked for Falcon, I also produced a local band named Toby Beau. They were great song writers and sung three and four part harmony (similar to The Eagles). Original members were Balde Silva, Danny Mckenna, Art Mendosa, Bill Matar, Rob Young, and Steve Zipper. I booked a session at RCA in Los Angeles and we recorded a few songs. Later RCA signed the group and released "Angel Baby" which was in the top 10 charts for 16 weeks. Balde Silva (Toby Beau) and wife Rennetta Silva still play at Louie's Backyard on South Padre Island, Texas and on cruise ships around the World.
In the early eighties, I designed a studio in a mobile home and moved it to Victoria, Texas. We had a Tangent 3216 mixing console and MCI 16 track analog recorder. We were booked solid with two main clients, Tony Dela Rosa from Corpus Christy, Texas and Hugo Rodriguez from McAllen, Texas. All during this time I was designing studios for other clients and selling studio equipment. I opened a Pro Audio company in Dallas called Westbrook Audio, Inc. where we designed turnkey facilities. We were featured on covers of Mix magazine for Paul Christensen's Omega Audio & Productions
as well as Castle Audio where Jessica Simpson recorded and Vanilla Ice recorded his hits. Westbrook Audio, Inc. was the premier pro audio company for the Southwest.
While in Dallas, I was contracted by Brother John Rivers to record the main country artist or group performing at Billy Bob's Texas in Fort Worth, Texas each Saturday night for a radio show ("On a Country Road" for Mutual Radio Network). One of my mixing engineers David Castell and I recorded such artists as Men at Work, Glen Cambell, Dottie West, Johnny Cash, Willie Nelson, Alabama, Tanya Tucker, K.T. Oslin, Jerry Lee Lewis, Ricky Skaggs, Freddie Fender, Ronnie Milsap, Terri Gibbs, Larry Gatlin & the Gatlin Brothers, Waylon Jennings, Ray Price, Steve Wariner, The Bellamy Brothers, Charlie Daniels, Asleep at the Wheel, John Michael Montgomery, Jerry Jeff Walker, Gary Allan, and many more.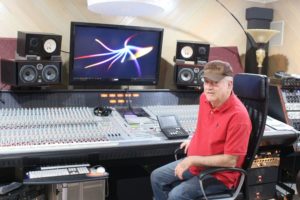 We would mix and master in my facility in Dallas and Brother John Rivers would then splice the master into the radio show and send it out to be pressed on LPs (33 1/3 albums). The albums would be sent out to over 300 radio stations all over the world.
Since 2009 I've been producing Latino Artists such as Carlos Guzmán, Rey Araiza, Country Roland Jr, and many others. I am Personal Manager to Carlos Guzman, and Rey Araiza. Many of the artists I Produced back in the 70's are now bringing their sons & daughters to produce them and cut more hits. It's even more fun now that the
Digital media has made producing & recording on an equal playing field with the multi-million dollar studios. Since I've been producing and recording music for more than 50 years, I bring the old school analog knowledge with me into this wonderful World of Digital. Happy, happy, happy.
A big part of my life was working as Sales & Product Manager of D&R Electronics USA, Inc. Duco De Rijk of D&R (The Netherlands) and I were partners in the USA operation. Later I became 100% owner of D&R USA. At one time I had sales offices in Los Angeles, Nashville, Dallas, Houston, & New York. As I gave my best years to the development and promotion of D&R consoles & products, I have no regrets due to meeting some of the best people from all over the World… my customers and friends forever. Well, there were two customers that did not like me….
In September of 2013, I went to The Philippines to meet my sweet wife and while there, I was able to audition and produce several very talented singers. During my 6 months stay in the Manila area, I signed two female artists.
Trixie is an all around entertainer. She Dances, sings, and does a segment in her show dressed like Michael Jackson. You can see and read more about Trixie at: http://studiooutback.com/trixiecarguera/
Sheryl Camacho.
We are currently producing original songs and music for SheRyl's career. SheRyl is a very talented vocalist, actress, & highly educated young Mother from the Philippines. You can read and hear SheRyl at: http://studiooutback.com/sheryl/.
As I've done many things in life, it was a surprise to me to have a key role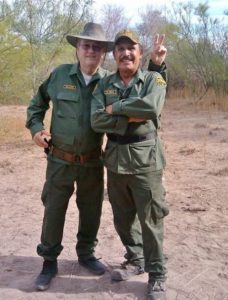 in a movie filmed here in the Rio Grande Valley (2011) called "Maria del Norte" and late in 2012 I played a Border Patrol Agent in another film (working title: "Trayecto"). In April of 2013, I played Juan Manuel Stillman in "The Ranch" produced and directed by Eric Stone. In 2013 I auditioned for a part in a TV commercial for one of the Banks here in the Valley for Rio Bravo Films and got the part. Early in 2015, I was asked to play the key role in the horror film "The Devil's Warehouse" which will be released later in 2016 with a name change of "HIM".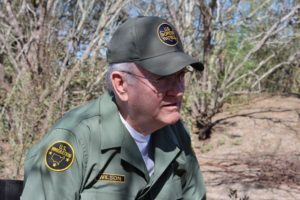 During the early months of 2016, I was asked to play a Border Patrol agent again in a big production film named "Spill-o-ver" with a new name of: "Border Cartel". I did my scenes all in one day. The Premier is on September 9, 2017 at the Border Theater in Mission, Texas.
In 2017 I played a CEO for Embassy Suites Hotel by Hilton in a commercial promoting their new Hotel Suites. During that same month, I played a bearded doctor / teacher in a commercial for the Doctors at Renaissance Hospital. My wife and I live in a quiet area of the Rio Grande Valley and enjoy God's Blessings.

As I was never pleased with "cookie cutter" websites, I have been designing websites for the past 10 years. You can see some of our work at: http://www.softfiles.com/webdesigner.html
Since I was an analog engineer for many years, I had to learn the Digital World or get of of the engineering business, so I purchased the best state of the art equipment available, Magix Samplitude Pro X3 & Sequoia 14 software, and tons of digital plugins. I only do vocal production, mixing, & Mastering in my studio in Edinburg, TX. Some groups want me to produce their entire album (CD) so I rent Groupo Duelo's studio of Bobby Pulido's studio both in McAllen, TX in order to record the music tracks.